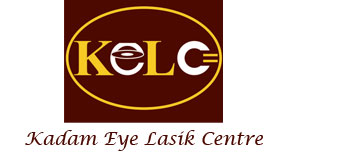 | | |
| --- | --- |
| Home | |
| About Us | |
| Facilities | |
| Operative Instructions | |
| Patient Information | |
| Patients Unfit for Lasik | |
| LASIK Surgery (With Flap Creation) | |
| LASEK Surgery (Flapless & Bladeless) | |
| Contact US | |
A

Venture Of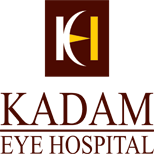 KADAM EYE HOSPITAL
Contact

Us

8, Urmi Society,

Productivity Road,

Akota,

Vadodara.

Ph : (0265) 2335506,
+91 8000041394

For Appointment : +91 9375288817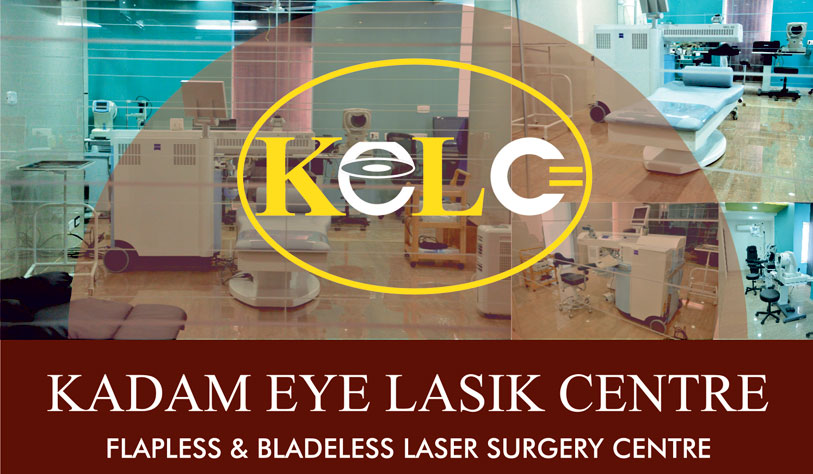 L

ASEK Surgery (Flapless & Bladeless)
Laser - Assisted Sub - Epithelial Keratectomy ( LASEK Surgery ) or Epithelial Laser in Situ Keratomileusis ( Epi - LASIK )
Bladeless LASEK / Epi - LASIK is a very similar procedure to LASIK that uses the same exact excimer laser with full wavefront treatment to achieve the highest levels of vision correction accuracy.
LASEK / Epi - LASIK Surgery is a popular "Bladeless" Laser Vision correction procedure, which does not require making a LASIK flap or using any sharp instruments during the procedure, which has eliminated any chance of a LASIK flap complications. Instead of applying the laser energy beneath a flap of corneal tissue, the laser energy is applied to the surface of the eye. It is just as quick a procedure as LASIK, LASEK / Epi - LASIK procedures take only minutes to perform.
New generation medicines like mitomycin C applied during the surgery help to heal the surface without scarring making LASEK an extremely safe procedure.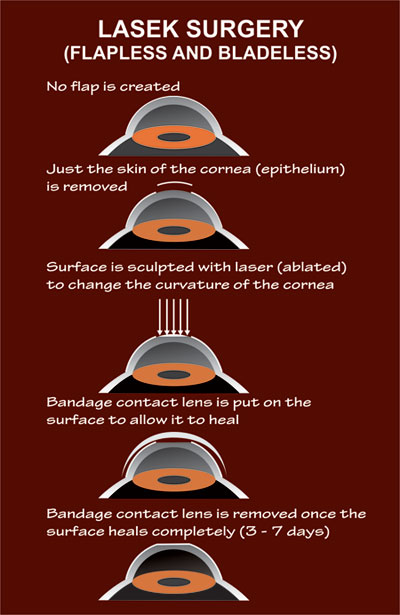 Advantages :
No flap and hence all the flap related complications are eliminated.
The cornea remains as a single unit hence more strength and stability.
More thickness available for treatment since thickness used for making the flap is saved.
Disadvantage :
The disadvantage of the PRK, LASEK or EPI - LASIK procedures is that it may take up to 2 weeks for vision to become clear. However, during these 2 weeks the patient does have enough vision to do routine work. LASEK is recommended becouse long term safety is more important than achieving an instant recovery.
LASEK / Epi - LASIK is just as precise as LASIK so you can look forward to excellent vision as you recover from this bladeless procedure that has even fewer risks than LASIk. Many people choose Epi - LASIK for their vision correction because it is the safest laser vision correction procedure available in the world today. Patients who have been told that they aren't eligible for LASIK might be able to have LASEK / Epi - LASIK, instead.
LASEK Surgery may be Treatment of Choice for Certain Clinical Situations :
Any patient who just doesn't want a permanent LASIK flap in the cornea.
Thin corneas or irregulary shaped corneas.
Patients predisposed to extreme trauma (i.e. sportsperson, boxer, police)
Corneal dystrophies
Large pupils
Patients that have had radial keratotomy, retinal tears or glaucoma
Undercorrection with previous LASIK surgery.